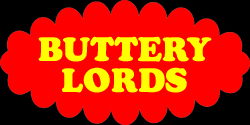 Collab video with Sticks Downey for "Sticks of Butter"
Video from the Beastie Boys tribute night
The Buttery Lords are MCs Dr Marble, Hub, and Baby Powder Fresh. We are based in Portland, OR.
Our EP of spooky scary songs, Monsters & Madness, was released in October 2011.
Our single "Famous in Portland" was released in December 2010.
We used to play with a live rhythm section - and with them, we recorded our first album Buttered For Her Pleasure, produced with Larry Crane at Jackpot! Recording Studio.
In our long and variegated history, we have played shows with many wonderful acts, including:

Matisyahu, MC Paul Barman, Coolzey, Sticks Downey, Fogatron, Honeycut, The Dan Band, The Punk Group, The Beauty, The New Bad Things, Roger Nusic, and Vanilla Ice



Get our music on:

Sign Our Mailing List!
Contact The Buttery Lords